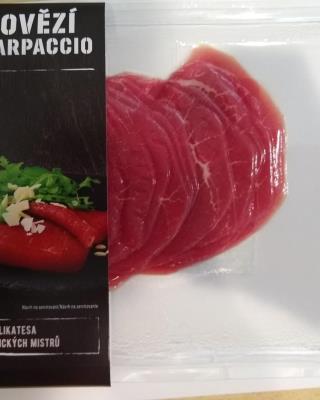 Semily
 ( 
Na Mýtě 586, 513 01 Semily
 )
Invalid parameter:
Enteropathogenic Escherichia coli (EPEC)
The presence of enteropathogenic E. Coli was proven in the product . 
The presence of this bacterium in food intended for direct consumption represents a high risk of disease in the consumer.
Batch:

L 156899

Expiration date:

19/08/2022

Packaging:

PE tub, PA foil with PAP label, vacuum

Quantity of the product in the package:

0.1 

kg

Producer:

MASO UZENINY POLIČKA as, no. 300, Kamenec u Polička

Country of origin:

 

Czechia

Date of sample collection:

8/16/2022

Reference number:

22-000588-SZPI-CZ
The sample was detected by the official control of the State Agricultural and Food Inspection.