Matvælastofnun warns against the consumption of one batch of Afroase Bongo fish dried whole  that the company Lagsmaður ehf. imported because the fish is unfit for consumption. The product was detected with excessive levels of histamine and other organic amines. The company has recalled the product with the help of the health authorities of Garðabær, Hafnarfjörður, Kópavog, Mosfellsbær and Seltjarnarness (HEF) and sent out a press release.
The recall notification came through the RASFF European Rapid Alert System for Dangerous Food and Feed on the Market.
It is only a recall for the below production batches:
Brand: Afroase

Product name: Bongo fish dried whole

Best before date: 

 31.12.2022

Barcode: 8719497392315

Net quantity: 200g

Manufacturer: Asia Express Food BV – Kilbystraat – Kampen – 8263 – Netherlands

Country of manufacture: Gambia

Importer: Lagsmaður ehf. / fiska.is, Nýbýlaveðir 6 Kópavogur

Distribution: Verslun fiska.is, Nýbýlvegi 6, 200 Kópavogur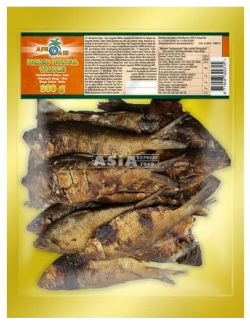 Consumers who have purchased the above product are asked not to consume it and to discard or return it to Lagsmann's /fiska.is store at Nýbýlavegi 6.