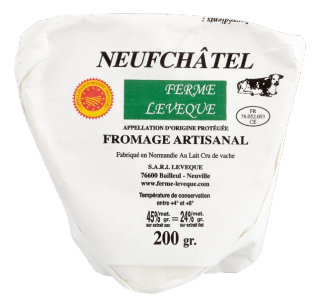 | | |
| --- | --- |
| Last name | Neufchatel cheese |
| Brand | Farm Leveque |
| Unity | 200g |
| Article number | 7960 |
| Date of minimum durability (MDD) | 2/27/2022 |
| Sale period | from 13/1/2022 to 26/1/2022 inclusive |
Danger  : E. coli STEC – Escherichia coli likely to produce toxins (shigatoxins)
E. coli STEC can cause food poisoning which can occur within a week after consumption and result in gastrointestinal disorders often accompanied by cramps. These symptoms may be aggravated in young children, immunocompromised subjects and the elderly. People who have consumed these products and have these symptoms are invited to consult a doctor and report this consumption to him.
Sale in Luxembourg by: Colruyt
A sale by other operators cannot be excluded.
Source of information: Colruyt recall notification
Communicated by: Government Commission for Quality, Fraud and Food Safety .