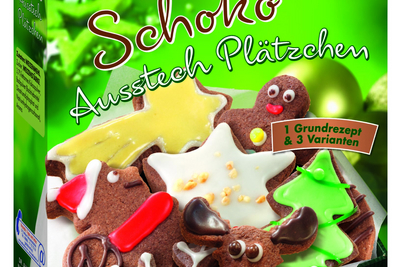 Product recall Dr. Oetker Schoko Ausstech Cookies
Opinion of the Dr. Oetker GmbH on the test report of the Innsbruck Institute for Food Safety with the order number 2112838
.
Oetker Schoko Ausstechkätzchen
lot/ batch/ BBD: L169
During a sample taken by the Innsbruck Institute for Food Safety, Vero/Shiga toxin-producing Escherichia coli were detected in the above-mentioned test object.
Although according to the Federal Institute for Risk Assessment (BfR) in its statement no. Oetker, which learned of the test results on November 26, 2021, batch L 169 from Dr. Oetker chocolate cookie cutters back.
We would like to point out that E.Coli detection would only be possible in raw dough, but baked biscuits can be enjoyed without hesitation.
Item No. 1-01-870700
GTIN EVE 4000521013288 Item
description Chocolate cookie
cutter Best before 02.2023
The goods concerned were placed on the Austrian market from September 2021. He was informed immediately. To avoid health risks, consumers are asked to return the recalled goods to the point of sale where the product was purchased. The purchase price will be refunded. dr Oetker apologizes to its customers for any inconvenience caused.