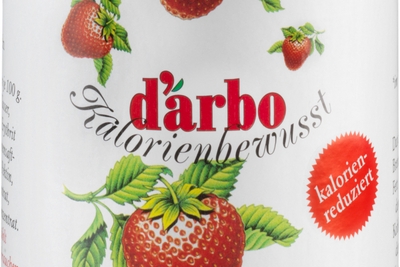 recall reason ; 
mold growth
Public product recall of a batch of Darbo reduced-calorie strawberry jam
A. Darbo AG attaches great importance to the quality and safety of its products. During ongoing internal quality controls, slight mold growth was found on the surface of some jars of Darbo reduced-calorie strawberry jam 220 g. For reasons of precautionary consumer protection, the product is being recalled and consumption is not recommended because it may be harmful to health.
The following product is affected by the recall:
Darbo reduced-calorie strawberry jam 220 g (item number 9001432035883) with the best-before date September 15, 2023 and the batch number/lot number L 258 1.
This batch information is printed on the edge of the lid as follows: MHD 09/15/2023 L 258 1
The product that has now been recalled was manufactured by A. Darbo AG and placed on the market from 09/20/2021.
The product can also be returned (in all branches) without proof of purchase. The purchase price will be refunded.
Other Darbo products and other production batches of the Darbo Reduced Calorie Strawberry Jam product are not affected.
A. Darbo AG regrets the incident and apologizes for the inconvenience.