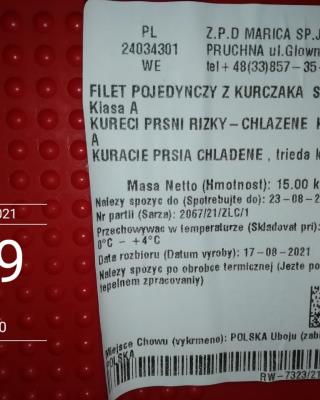 Unsatisfactory parameter:
The presence of the pathogenic bacterium Salmonella Newport was detected in the chilled chicken breast fillet . This bacterium can cause a condition called salmonellosis.
Lots:

2067/21 / ZLC / 1

Expiration date:

8/23/2021

Packaging:

unpacked

Importer:

ZPD MARICA Sp. z oo, PL24034301 WE

Country of origin:

 

Poland

Date of sampling:

19. 8. 2021

Reference number:

21-000057-SVS-CZ
The sample was found by official inspection of the State Veterinary Administration.