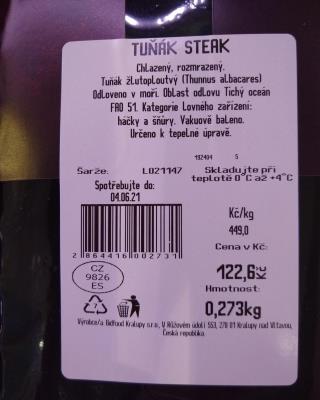 Prague 4
 ( 
V Štíhlách 226, 14200 Prague 4
 )
Unsatisfactory parameter:
The product has exceeded the limit for histamine content.
Histamine in fish is formed as a result of microbial contamination, the risk factor is also the disruption of the cooling chain. Higher histamine levels can cause itchy skin and a rash, headache or drop in blood pressure. 
The sample was found by an official inspection of the State Agricultural and Food Inspection Authority.