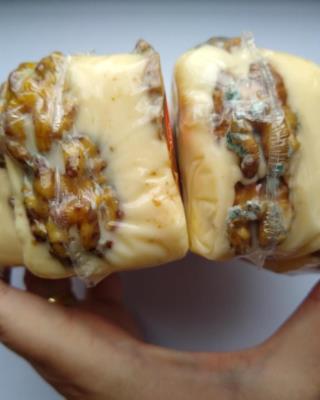 Zlín
 ( 
Díly VI 5478, 760 01 Zlín
 )
Invalid parameter:
In some packages, the presence of mold colonies was detected under the packaging. Food is not considered safe if it shows signs of spoilage.
Unsuitable storage temperatures of this product were not detected during the inspection, the food did not have an expired minimum durability date.
Batch:

L22

Best before date:

26/07/2022

Packaging:

PP+label

Quantity of the product in the package:

0.157 

kg

Producer:

Jermi Käsewerk GmbH, D-88463 Laupheim, Germany

Date of sample collection:

7/14/2022

Reference number:

22-000311-SZPI-CZ
The sample was detected by the official control of the State Agricultural and Food Inspection.