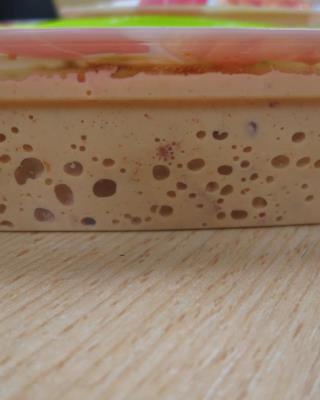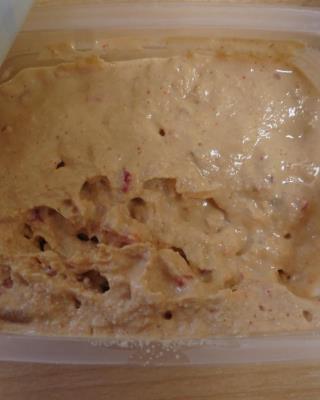 Hodonín
 ( 
Dvořákova 4054/10, 695 01 Hodonín
 )
Invalid parameter:
changes caused by microbial activity
The packaging of the product was swollen, it was obvious that fermentation was taking place – bubbles were visible in the product. Food is not considered safe if it shows signs of spoilage. 
Unsuitable storage temperatures of this product were not detected during the inspection, the food did not have an expired use-by date.
Expiration date:

20/12/2022

Packaging:

plastic tub with sealed printed foil and label

Quantity of the product in the package:

120 

g

Producer:

GASTRO-MENU EXPRESS as, Konská 199, 739 61 Třinec

Date of sample collection:

13/12/2022

Reference number:

23-000054-SZPI-CZ
The sample was detected by the official control of the State Agricultural and Food Inspection.