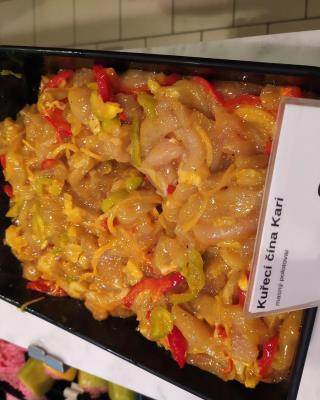 Prague 8
 ( 
Maškova 1798/2, Kobylisy, 18200 Prague 8
 )
Invalid parameter:
Samonella Enterica sera. Enteritidis
The pathogenic bacterium Salmonella Enterica sera were detected in the meat semi-finished product. Enteritidis . This bacteria can cause a disease called salmonellosis.
Expiration date:

3/11/2022

Packaging:

not packed

Producer:

ZEMAN – meat, sausages as

Country of origin:

 

Czechia

Date of sample collection:

3/11/2022

Reference number:

22-000053-SVS-CZ
The sample was detected by the official control of the State Veterinary Administration.