29 July 2022: Middle East Ltd is recalling specific batches of its Algota brand Sesame Tahini due to the possible presence of Salmonella.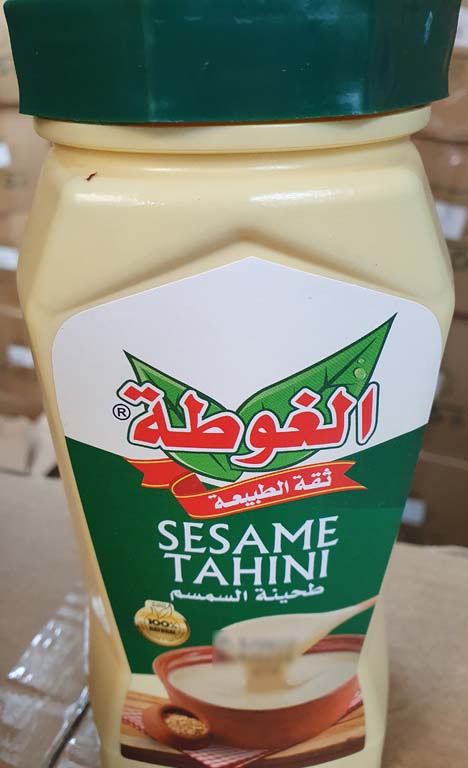 Product identification
Product type
Tahini
Name of product (size)
Algota brand Sesame Tahini (all packaging size variations)
Batch marking
498

359

Package size and description
The products are sold in various packaging size variations in a plastic container or bucket.
Distribution
The products are imported from Syria.

The products are sold at Middle Eastern Market, 140 Riddiford Street, Wellington.

The products have not been re-exported.

Notes
This recall does not affect any other Algota brand products.
Consumer advice
Customers are asked to check the batch mark on the front of the product.
Affected products should not be consumed. There have been reports of associated illness in New Zealand. If you have consumed any of these products and have any concerns about your health, seek medical advice.
Customers should return the products to their retailer for a full refund.
Further information on Salmonella
Who to contact
If you have questions, contact Middle East Ltd:
Address: 140 Riddiford Street, Wellington