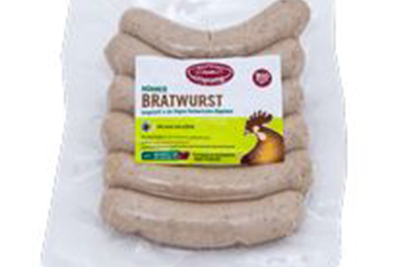 AGES informs about a recall of the company HOFER KG. On March 5th, 2022, the company recalled the product ZZU BIO Mini Poultry Bratwurst:
Product recall
ZZU BIO Mini Poultry Bratwurst Type of
chicken bratwurst
Dear customers,
The article ZZU BIO Mini Poultry Bratwurst – Chicken Bratwurst variety from the supplier LUGITSCH U.SOEHNE GMBH is being recalled by the supplier and HOFER KG for reasons of precautionary consumer protection.
Listeria was detected in a sample of the article mentioned. The product must not be consumed. Listeria can cause gastrointestinal diseases and flu-like symptoms. Serious illnesses can occur as a result of consumption, especially in pregnant women, small children and people with a weakened immune system.
We would like to point out that other varieties and other products from the supplier are not affected.
The product was on sale in HOFER branches in parts of Vienna, Lower Austria, Burgenland, Styria, Salzburg and Upper Austria. The sale stopped immediately.
The affected product can be returned to all HOFER branches. Of course, customers will also be reimbursed the purchase price without proof of purchase. This warning does not imply that the hazard was caused by the producer, manufacturer or distributor.
If you have any questions, the HOFER customer service center can be reached by telephone on (+43) 5 70 30 355 00 (Mon-Fri 7:15 a.m. to 8:00 p.m. and Sat 7:15 a.m. to 6:00 p.m.).