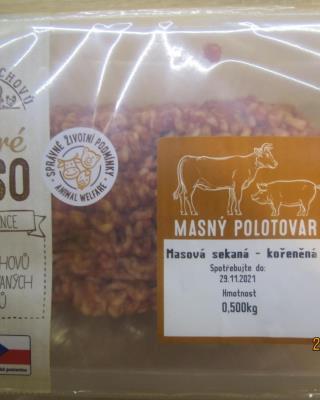 Unsatisfactory parameter:
The presence of the pathogenic bacterium Salmonella Muenchen  was detected in the food  . This bacterium can cause a condition called salmonellosis.
Expiration date:

Nov 29, 2021

Packaging:

plastic tray with plastic foil

Quantity of product in package:

0.5 

kg

Sampling date:

Nov 24, 2021

Reference number:

22-000056-CAFIA-CZ
The sample was found by an official inspection of the State Agricultural and Food Inspection Authority.