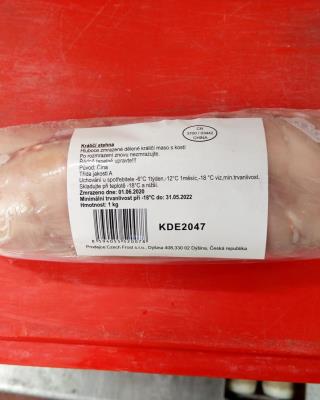 Prague 4
 ( 
Michelská 792/2, Michle, 14000 Prague 4
 )
Unsatisfactory parameter:
Salmonella Enterica serum. Enteritidis
The pathogenic bacterium Salmonella Enterica serum was detected in frozen rabbit meat . Enteritidis . This bacterium can cause a condition called Salmonellosis.
Date of minimum durability:

5/31/2025

Packaging:

Plastic foil

Quantity of product in package:

1 kg

Producer:

CN 3700/03442 China

Country of origin:

 

China

Sampling date:

12. 11. 2021

Reference number:

21-000089-SVS-CZ
The sample was found by an official inspection of the State Veterinary Administration.