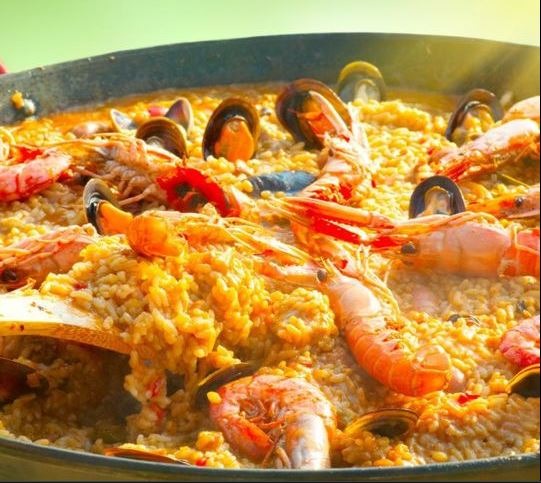 Identifying information for the recalled product
Product category

Food

Product sub-category

Prepared meals and snacks

Product brand name

WITHOUT BRAND

Names of models or references

Seafood Paella sold hot at the Rayon Rôtisserie Traditionnel on 07/20/2021 by CARREFOUR NICE TNL ONLY

Product identification

| GTIN | Lot |
| --- | --- |
| 1111111111111 | Seafood Paella sold hot at the Traditional Rotisserie Department of CARREFOUR NICE TNL ONLY on 07/20/2021 |

Packaging

Product sold in the Traditional Rotisserie section on July 20, 2021

Start date / End of marketing

From 07/20/2021 to 07/20/2021

Storage temperature

Product to be stored in the refrigerator

Geographical sales area

Nice

Distributors

Carrefour Nice TNL ONLY
Practical information regarding the recall
Reason for recall

Presence of Bacillus Cereus

Risks incurred by the consumer

Bacillus cereus




Consumer behaviour

Stop consuming




Return the product to the point of sale




Contact the consumer service




Destroy the product




Sanitary recommendation

Food poisoning caused by Bacillus cereus results in either diarrhoea often accompanied by abdominal pain, nausea and sometimes fever occurring within 8 to 16 hours after ingestion of the contaminated food, or vomiting occurring within 5 hours. hours after consumption. These symptoms may be aggravated in sensitive or immunocompromised people.




Contact number

0969397000

Compensation modalities

Repayment




End date of the recall procedure

Monday 23 August 2021

Additional public information

For any further information, you can contact the Carrefour Consumer Service by dialling Cristal number 09 69 39 7000 – non-surcharged call from Monday to Saturday from 9 a.m. to 7 p.m.