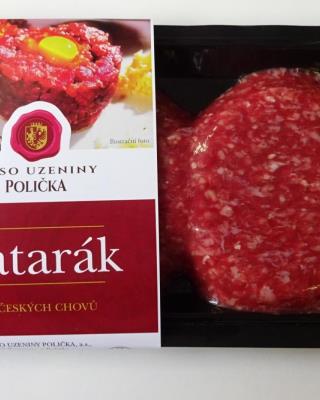 Pilsen
 ( 
Americká 2186/47, 301 00 Pilsen
 )
Unsatisfactory parameter:
Escherichia coli producing shiga-toxin (STEC)
The product was found to have a type of Escherichia coli that is able to produce shiga-toxin.
Among other things, Shiga toxins cause diarrhea and can damage the kidneys.
The food cannot be considered safe.
The sample was found by an official inspection of the State Agricultural and Food Inspection Authority.