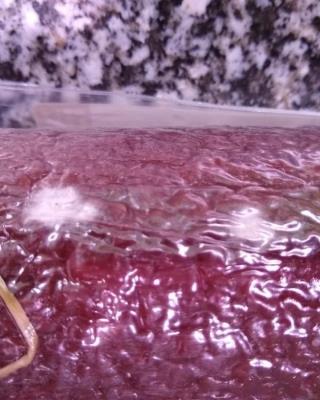 Place of inspection:
Prerov
 ( 
Kojetinska 3133/10, 750 02 Prerov
 )
Unsatisfactory parameter:
Mold colonies visible to the naked eye were visible on the surface of the food. Food is not considered safe if it shows signs of spoilage.
The food had a broken package.
Lots:

L: 54

Date of minimum durability:

06/14/2021

Packaging:

Original (PE cover)

Quantity of product in package:

0.954 

kg

Date of sampling:

May 20, 2021

Reference number:

21-000164-CAFIA-CZ
The sample was found by an official inspection of the State Agricultural and Food Inspection Authority.