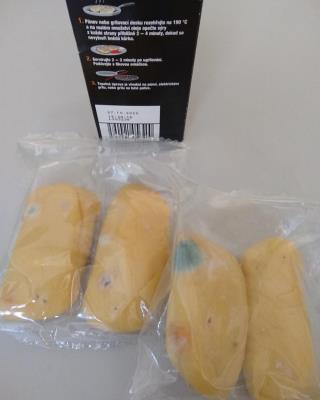 Invalid parameter:
Fungal colonies of different colors were found on the surface of the cheese in all the checked packages. Food is not considered safe if it shows signs of spoilage.
Unsuitable storage temperatures of this product were not detected during the inspection, the food did not have an expired use-by date.
Batch:

L203238

Expiration date:

27/10/2022

Packaging:

Weld-sealed PP foil enclosed in a PAP box

Quantity of the product in the package:

240 

g

Producer:

Syráreň Havran, as, Priemyselná 1339, 90527 Senica

Country of origin:

 

Slovakia

Date of sample collection:

30/09/2022

Reference number:

22-000556-SZPI-CZ
The sample was detected by the official control of the State Agricultural and Food Inspection.