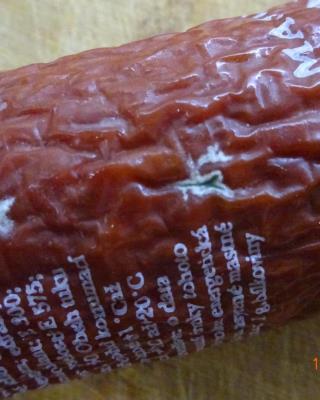 Invalid parameter:
There was mold visible to the naked eye on the surface of the food. Food is not considered safe if it shows signs of spoilage.
The sample was taken from the opened package, the inspected person was not able to determine when the package was opened.
On the package was the information: " After cutting, use within 10 days. "
Batch:

L 142511

Best before date:

31/08/2022

Packaging:

technological packaging PA/PE sealed by welds

Quantity of the product in the package:

0.3 

kg

Date of sample collection:

8/19/2022

Reference number:

22-000410-SZPI-CZ
The sample was detected by the official control of the State Agricultural and Food Inspection.