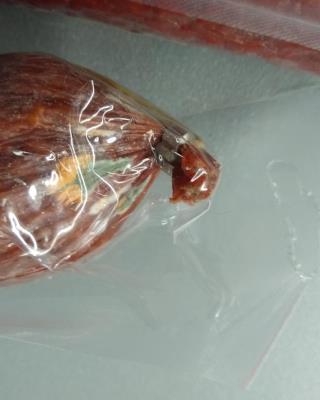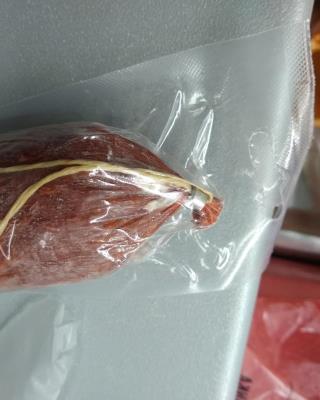 Unsatisfactory parameter:
Mold colonies were found on the surface of the food. Food is not considered safe if it shows signs of spoilage.
The food had a damaged package (there was no longer a vacuum inside the package).
Lots:

L: 0411211

Date of minimum durability:

01. 05.2022

Packaging:

welded foil

Quantity of product in package:

0.796 

kg

Sampling date:

March 8, 2022

Reference number:

22-000158-CAFIA-CZ
The sample was found by an official inspection of the State Agricultural and Food Inspection Authority.