Matvælastofnun warns against consuming one production batch of smoked rainbow trout from the company Hnýfill efh. Pollution due to Listeria monocytogenes is suspected in the product and as a precaution it has been stopped in the sale and recall from the market.
The recall only applies to the following batch:
Product name: Hut-smoked rainbow trout

Manufacturer: Hnýfill ehf., Óseyri 22, 600 Akureyri

Production date: 11.04.2022

Lot number: 23116295

Bar code: 23116295

Country of production: Iceland

Distribution: Olís store in Varmahlíð, Kjörbúðin in Siglufjörður, Dalvík and Blönduós, Krambúðin Byggðavegur and Búðardalur, Kaupfélag V-Húnvetningar, Nettó in Glerártorg, Hrísalund, Selfoss and Ísafjörður.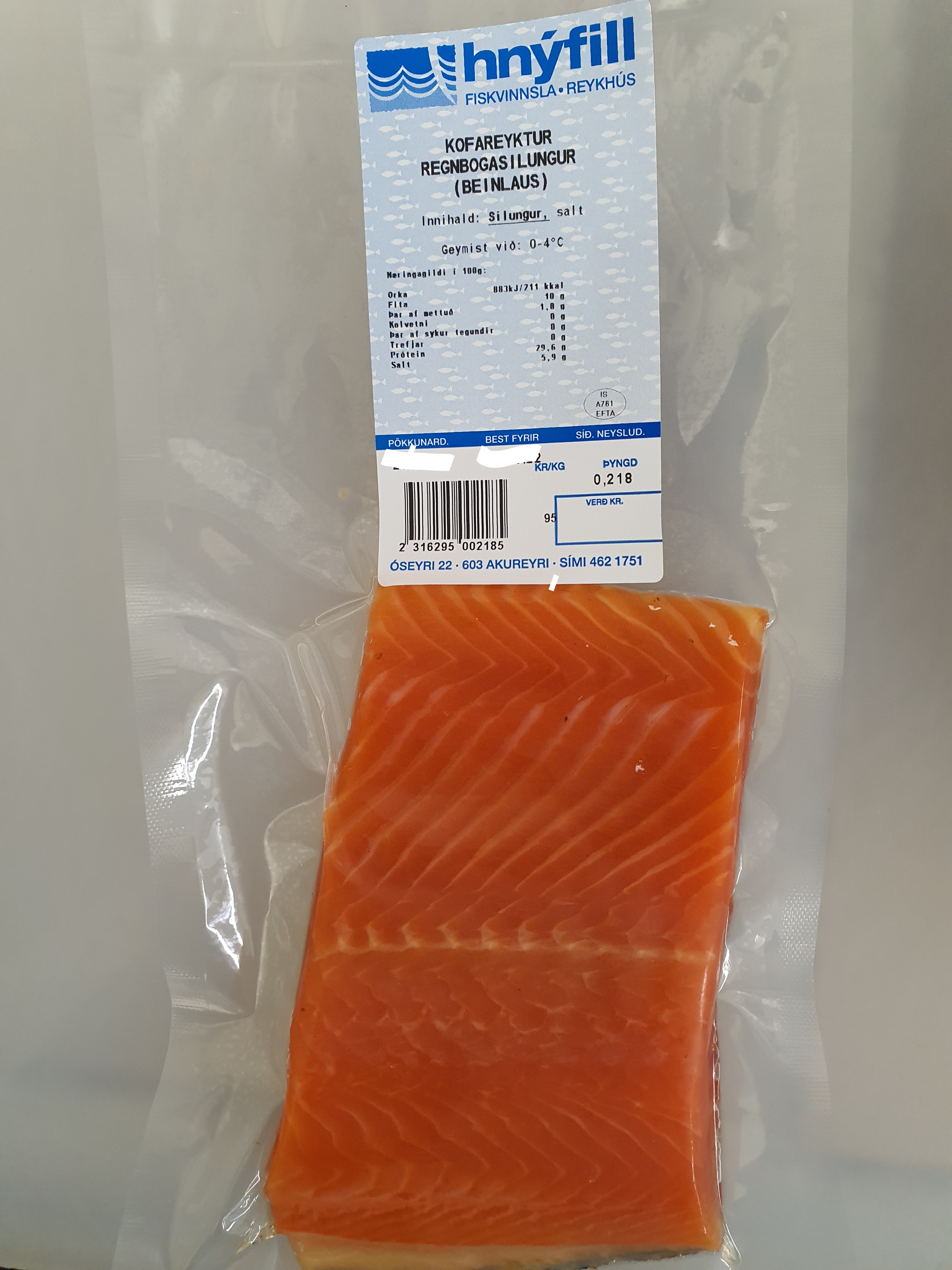 In most healthy individuals, the consumption of listeria-contaminated foods does not cause disease. Risk groups are pregnant women, unborn and newborn babies, the elderly and people with impaired immune systems. Group infections caused by listeria are rare, usually individual infections.
 Consumers who have purchased the products are advised not to consume it and return it to the relevant store where it was purchased.