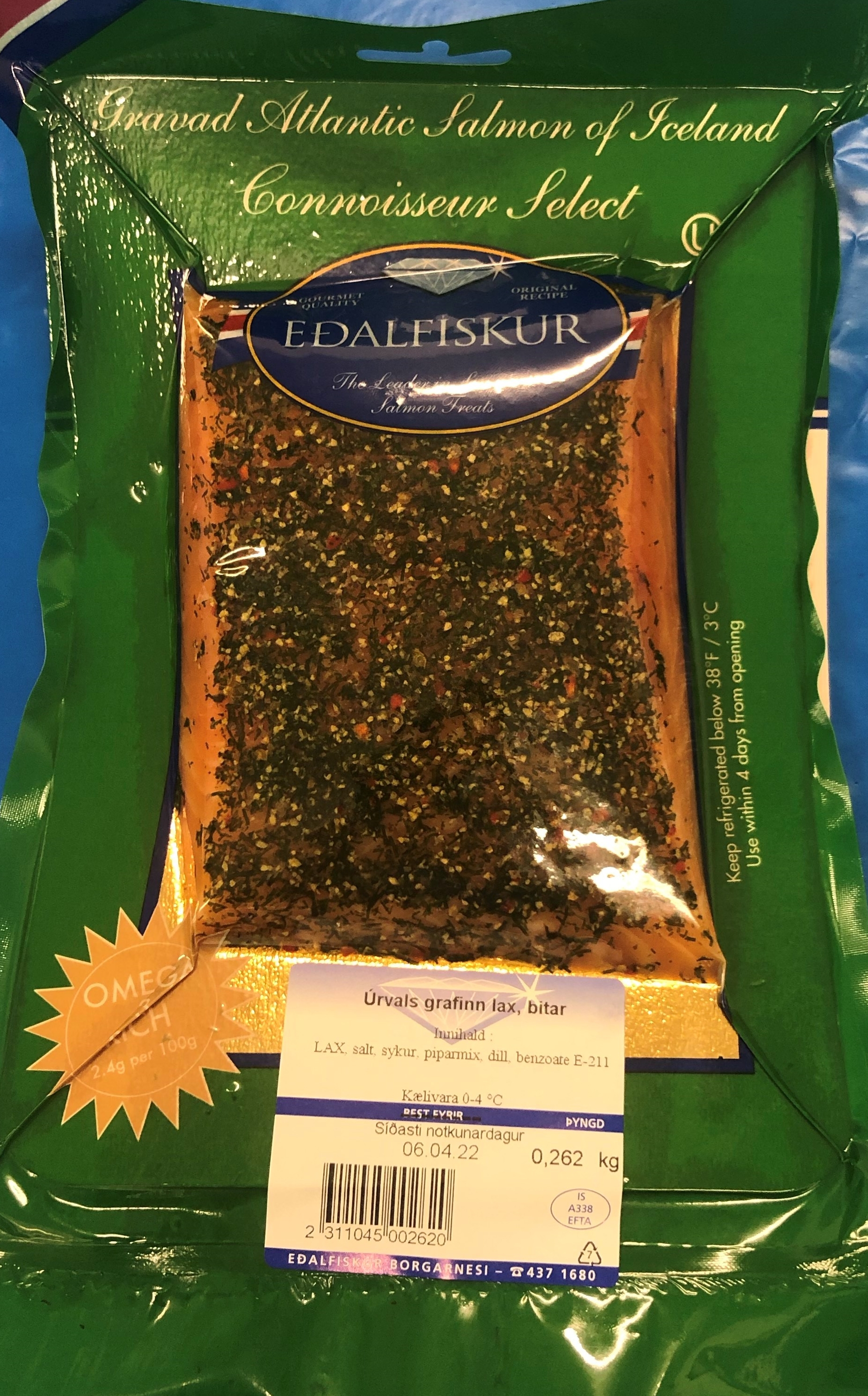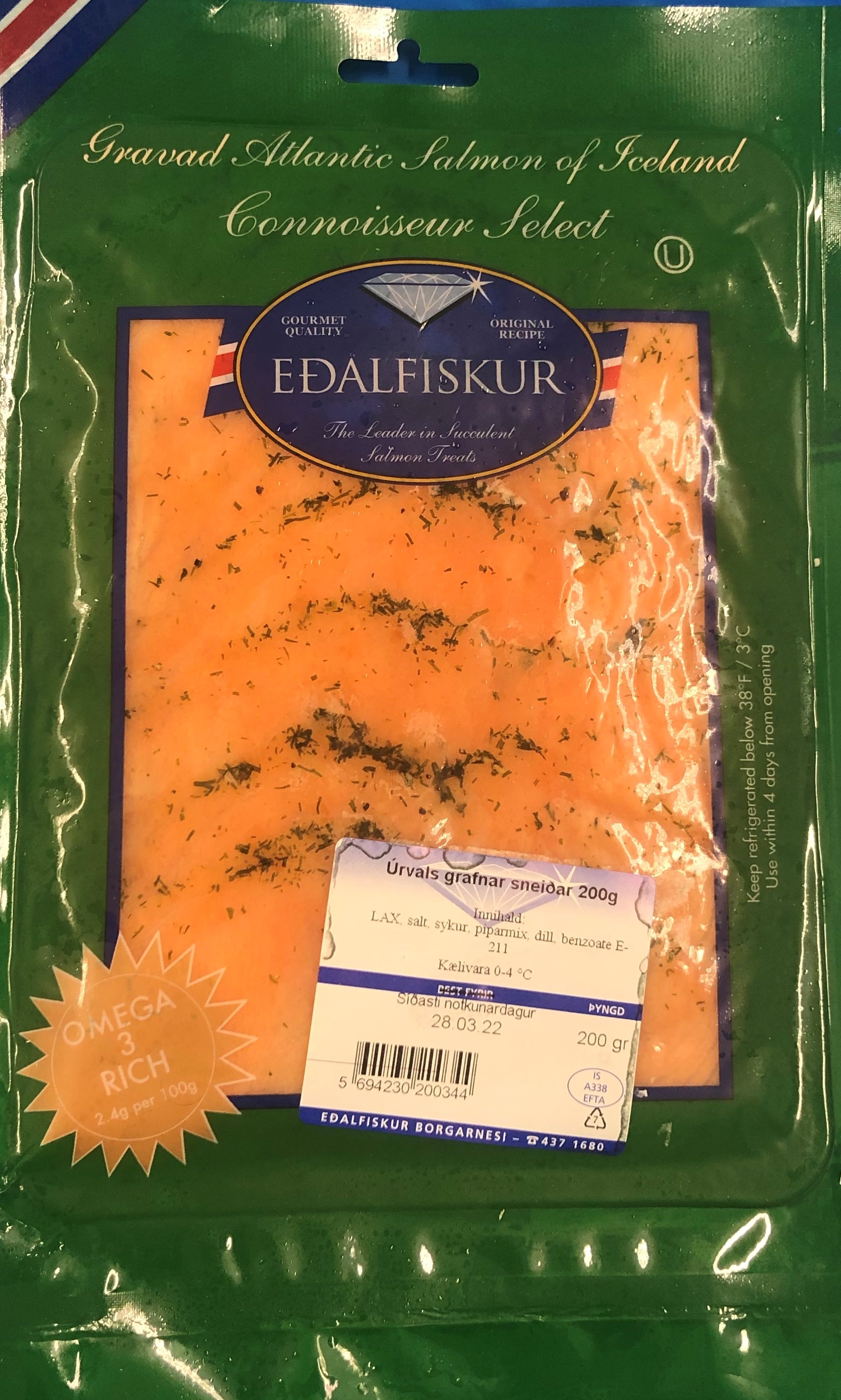 Matvælastofnun warns consumers when consuming Úrvals graflaxi from Eðalfisk ehf. due to listeria found in products with expiration date in the period 13.3.2022-11.4.2022. The company has recalled the products from the market as a precautionary measure and issued a press release.
The recall applies to the following batches:
Product Name: Top Digged Slices, Top Digged Salmon (Bits), Top Digged Salmon (Fillets)

Producer: Eðalfiskur ehf, Vallarás 7-9, 310 Borgarnes

Batch numbers: IB22038041046, IB22038041049 and IB22038042048

Expiry date: 13.3.2022-11.4.2022

Distribution: Króna stores, Fjarðarkaup and Kolaport.  
In most healthy individuals, the consumption of listeria-contaminated foods does not cause disease. Risk groups are pregnant women, unborn and newborn babies, the elderly and people with impaired immune systems. Group infections caused by listeria are rare, usually individual infections.
Consumers who have purchased the products are advised not to consume them and further information is provided by the company at tel. 437-1680 and at the e-mail address edalfiskur@edalfiskur.is . 
Related material