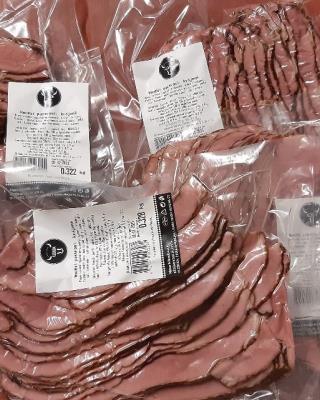 Olesnice
 ( 
Krtenovska 29, 67974 Olesnice
 )
Unsatisfactory parameter:
The pathogenic bacterium Listeria monocytognes was detected in the product . This bacterium can cause a condition called listeriosis.
Lots:

18112021

Expiration date:

12/2/2021

Packaging:

vacuum packed in plastic wrap

Producer:

Maso Klouda, sro – game management

Country of origin:

 

Czechia

Sampling date:

Nov 18, 2021

Reference number:

22-000023-SVS-CZ
The sample was found by an official inspection of the State Veterinary Administration.