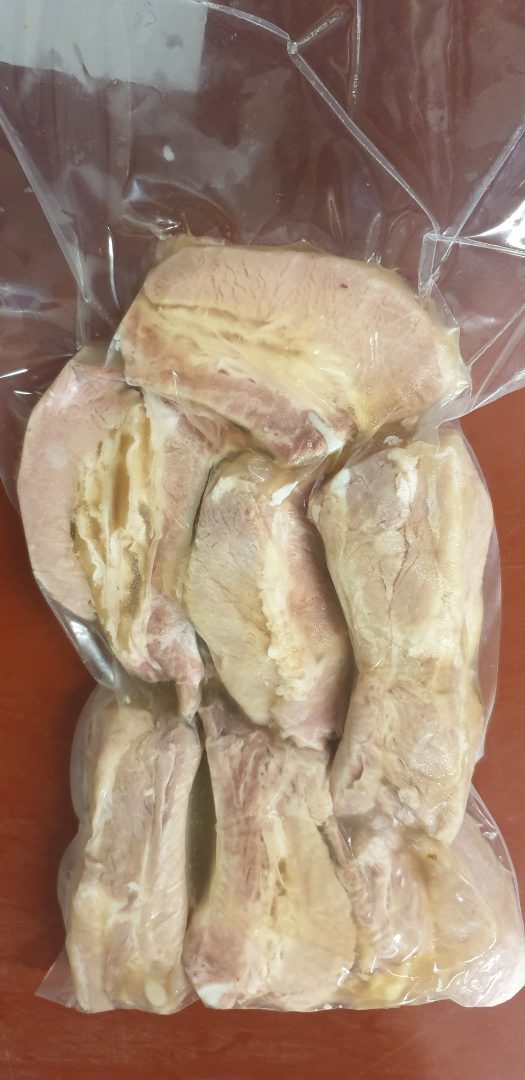 Identifying information for the recalled product
Product category

Food

Product sub-category

Meats

Product brand name

Sarl Henri Domont

Names of models or references

Rib dish lot n ° 169

Product identification

| Lot | Dated |
| --- | --- |
| Lot no.169 | Use-by date 07/10/2021 |

Packaging

Under vacuum

Start date / End of marketing

From 06/18/2021 to 06/30/2021

Storage temperature

Product to be stored in the refrigerator

Geographical sales area

Regions: Hauts-de-France

Distributors

ITM Ailly-sur-Noye ITM Péronne ITM Amiens south ITM Abbeville
Practical information regarding the recall
Reason for recall

Presence of listeria monocytogenes

Risks incurred by the 

monocytogenes (causative agent of listeriosis)




Additional description of the risk

May cause diarrhea, sometimes bloody, vomiting, with or without fever. They can be followed by complications (severe headaches, neurological complications).

Consumer behavior

Stop consuming




Return the product to the point of sale




Sanitary recommendation

People who have consumed the "products" mentioned above and who have fever, isolated or accompanied by headaches, and muscle aches, are invited to consult their doctor, notifying him of this consumption. Serious forms with neurological complications and maternal or fetal damage in pregnant women can also sometimes occur. Pregnant women as well as immunocompromised people and the elderly should pay special attention to these symptoms. Listeriosis is a disease that can be serious and can take up to eight weeks to incubate.




Contact number

0322430140

Compensation modalities

Refund




End date of the recall procedure

Monday, July 12, 2021

Additional public information

For people who have consumed this product mentioned above and present this type of symptoms, you are invited to consult your doctor, informing him of this consumption as well as the place and date of purchase.