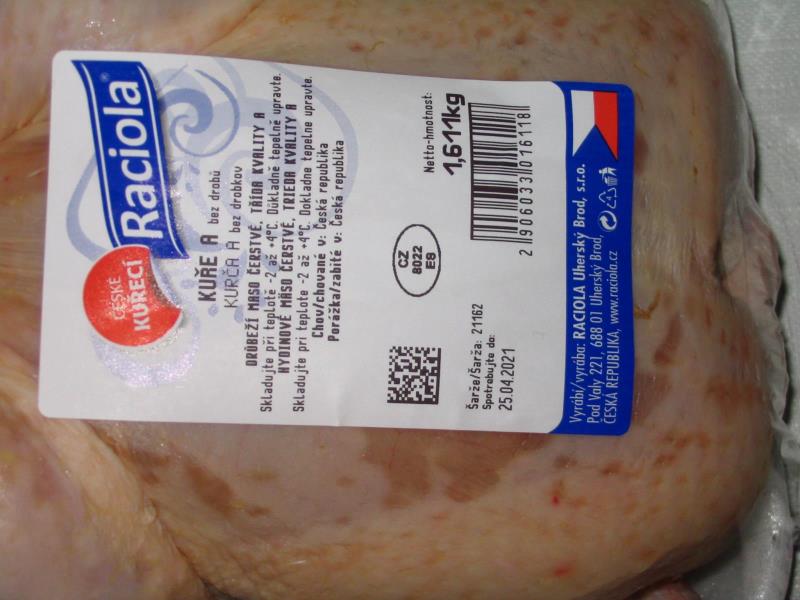 Food group: Meat and meat products / Packaged meat
Chilled chicken without offal B
Unsatisfactory parameter:
Salmonella enterica serum. Enteritidis
The pathogenic bacterium Salmonella enterica serum was detected in chilled chickens without offal . Enteritidis , which can cause a condition called salmonellosis.
Expiration date:

4/25/2021

Packaging:

Plastic foil

Producer:

RACIOLA Uhersky Brod, sro

Country of origin:

 

Czechia

Date of sampling:

20. 4. 2021

Reference number:

21-000018-SVS-CZ
The sample was found by official inspection of the State Veterinary Administration.