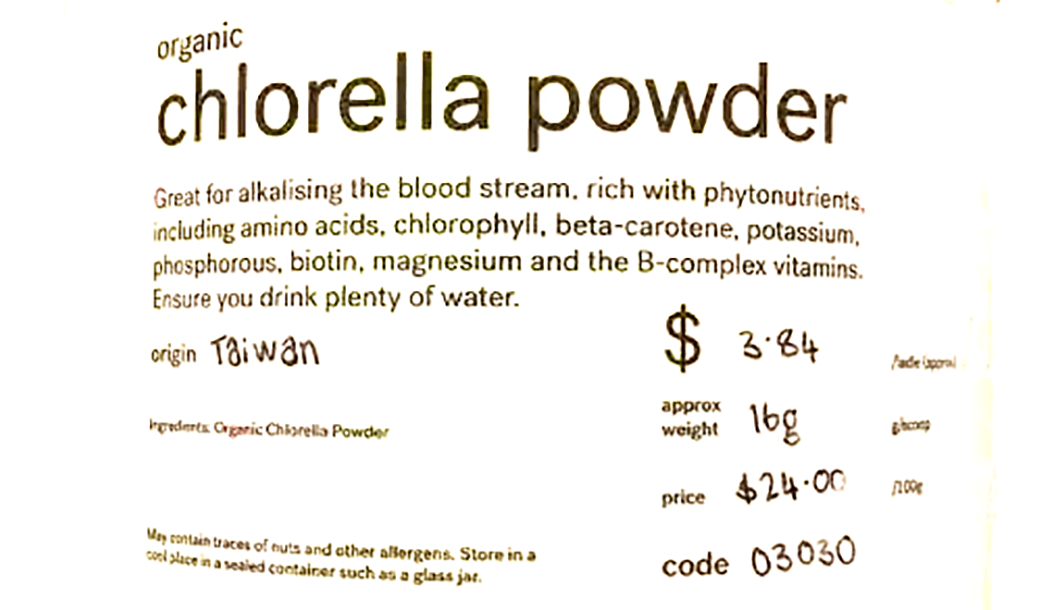 8 February 2022: GoodFor Ltd is recalling Organic Chlorella Powder sold at their stores from June 2021 up to January 2022 due to the possible presence of Salmonella.
Product type

Algae powder

Name of product (size)

Organic Chlorella Powder (sold in bulk bins and various sized packs)

Purchase date

Products sold from June 2021 up to January 2022.

Package size and description

The product is sold in bulk bins and various sized packs.

Distribution

The product is imported from Taiwan.

The product is sold online at GoodFor 

The product is sold at the following GoodFor stores throughout New Zealand:

GoodFor Parnell, 4/79 St George's Bay Rd, Parnell
GoodFor Ponsonby, 2 Williamson Ave, Grey Lynn
GoodFor Stonefields, Tenancy 12, Stoneridge on Lunn
GoodFor Takapuna, 360 Lake Road, Takapuna
GoodFor Wellington, 21 Jessie St, Te Aro
GoodFor Nelson, 151 McShane Rd, Appleby
GoodFor Christchurch, 20 Welles St, Christchurch Central

Notes

This recall does not affect any other GoodFor products.

This recall is associated with the recent recall of Natava SuperFoods brand Organic Chlorella Powder and Organic Clean Greens Wholefood Powder

 
Consumer advice
Customers are asked to check the date of purchase of the product.
Affected products should not be consumed. There have been no reports of associated illness, however if you have consumed any of these products and have any concerns about your health, seek medical advice.
Customers should return the products to their retailer for a full refund.