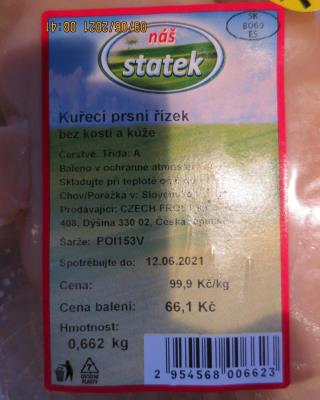 Unsatisfactory parameter:
The product has been found to have the pathogenic bacterium  Salmonella enteritidis , which can cause a disease called salmonellosis.
Lots:

POI153V

Expiration date:

06/12/2021

Packaging:

PP tray closed

Quantity of product in package:

1 

pc

Country of origin:

 

Slovakia

Date of sampling:

9. 6. 2021

Reference number:

21-000227-CAFIA-CZ
The sample was found by an official inspection of the State Agricultural and Food Inspection Authority.