The company Van Loon Group recalled the following product: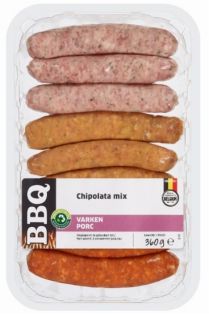 | | |
| --- | --- |
| name | Chipolata mix |
| Unity | 360 g |
| Use by date (DLC) | 08/26/2021 until 09/01/2021 |
Danger: potential presence of salmonella
Salmonella can cause symptoms such as nausea, vomiting, abdominal cramps, diarrhea, fever and headache within 6 to 72 hours after consumption. These symptoms may be aggravated in young children, immunocompromised individuals and the elderly. People who have consumed these products and who have these symptoms are advised to consult a doctor, notifying him of this consumption.
Sale in Luxembourg by: Lidl
A sale by other operators cannot be excluded.
Information source: Lidl
Communicated by: Government Commission for Quality, Fraud and Food Safety .